Little Free Library
Visit our Little Free Library anytime, even when the library is closed!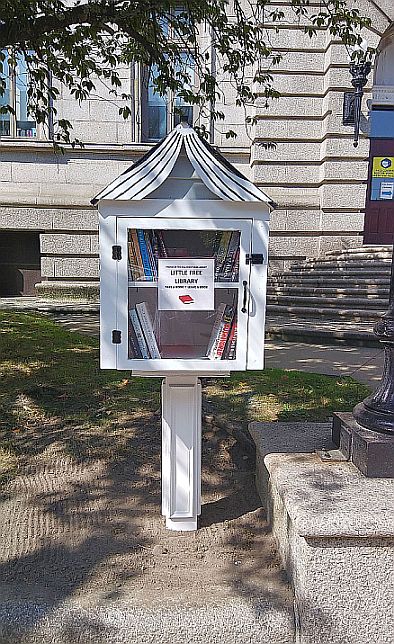 Fall River Public Library is happy to announce the opening of our first LITTLE FREE LIBRARY on the front lawn of the Main Library. Now you can access books on nights, weekends, holidays, and whenever you need them--no library card needed. Books for adults and kids are available. They do not need to be returned. If you wish, you can "take one and leave one"--take a book and donate another book. You don't need to donate a book to take a book, however!
The Little Free Library is maintained by the Friends of the Fall River Public Library.
Thank you to Debby and Richard Danner, whose support made the Little Free Library possible.
---