Children's Storytimes & Events

The library offers a variety of programs for children, including storytimes, crafts, music and art programs, and special events. From September to June, the library holds regular preschool storytimes on Tuesday mornings at 11, as well as special themed storytimes. We also host the Play & Learn group, sponsored by Fall River Early Education, on Wednesday mornings at 10.
The Summer Reading theme for 2022 is Get Up! Get Out! Get Reading! As we did last year, we will offer weekly Stories on the Lawn under the Story Tent, every Tuesday at 11 a.m. And, of course, we will have seven weeks' worth of fun family events, including concerts, puppet shows, magic shows, wildlife visits, crafts, and more. All children who complete their summer reading goal win weekly prizes and are eligible for a grand prize drawing at the end of the summer.
---
Each week in the Children's Room
Take-Home Crafts
Each week when you visit the Children's Room, you can pick up a new take and make craft! We'll have a fun, seasonal selection of toys, decorations, and activities kids can make on their own.

Our take-home craft series is generously sponsored by Debby and Richard Danner.

Saturday, September 24, 10 am - 4 pm
Tile Magnet and Keychain Craft

Drop by the Children's Room any time between 10 am and 4 pm to decorate your own magnet tile and keychain tile. These durable resin tiles can be decorated with markers and googly eyes or covered with stickers. Children can personalize them any way they wish! Each child can make one magnet and one keychain tile. Ages 4 and up.
Tuesday, October 18, 4 - 5 pm
Creepy Critter Lab!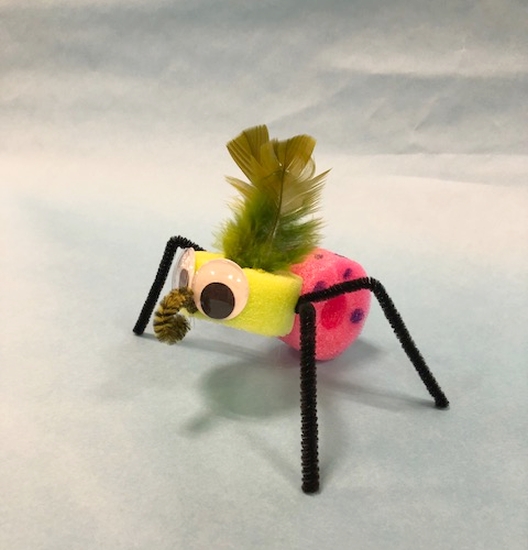 Join Dr. Grulius Grooble, mad doctor extraordinaire, as he shares with you his secret to making Creepy Critters! Attach legs! Stick on eyes! Glue on horns! Create your own WEIRD and WILD creation, perfect for decorating the home this Halloween or to frighten your friends. For children ages 5 and up.

---
Look for online storytimes and special children's videos on the library's YouTube channel. Many of them are also available on the Fall River Community Media (FRCTV) YouTube channel.

The Children's Room offers many special events, including
Creative Crafts
Fan-themed events (Star Wars Night, Doctor Who Night, Comic-Con)
Author events
Seasonal celebrations (Halloween parties, Santa & Mrs. Claus storytime, Snowball Follies)
Scavenger hunts, raffles, and contests
Lego Nights
3-D Pen Workshops
... and many more! Follow our Facebook page and calendar for updates about storytimes and other special online programs, as well as for our weekly Curbside Crafts.
---